Web Design and Digital Marketing Agency Serving Albany, NY Guilderland, NY and Beyond
Check out the Rest of Our Portfolio
Questions about getting started? Drop us a line to find out more!
What our customers are saying...
"We have had the pleasure of working with Levi for a number of years to develop our Search Engine Optimization and maintain and upgrade our website.  Detail oriented and extremely knowledgeable, Levi continues to increase our Internet presence and develop our brand.  I would highly recommend him.
— Dhianna Yezzi, Integrated Staffing Corporation
"I have used TekCeptional Solutions for Web Design and Maintenance, Internet Marketing research, audio transcriptions, and digital troubleshooting. Levi is always fast and reliable. Quality service!"
— Peter Meyer, Freelance Writer, Paideia Times, School Life Media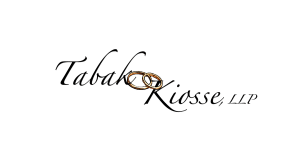 "Levi not only provided our office with top-notch web design & marketing services, he has made the process painless and efficient. He has been instrumental in helping our law firm expand our internet presence by increasing our Google rankings and driving more traffic to our website. We highly recommend his services!"
— Tabak & Kiosse, LLP - Matrimonial Attorney's
Schedule a Consultation Now!